Parents—Don't forget to register kids ASAP. K-12 starts on Thursday and kiddos cannot start school unless they are registered. Please contact Ms. Anna if you need assistance with the online registration. Thanks!

Families, mark your calendars for this fun event!

Join Us Thursday December 16th at 6pm for some Holiday fun!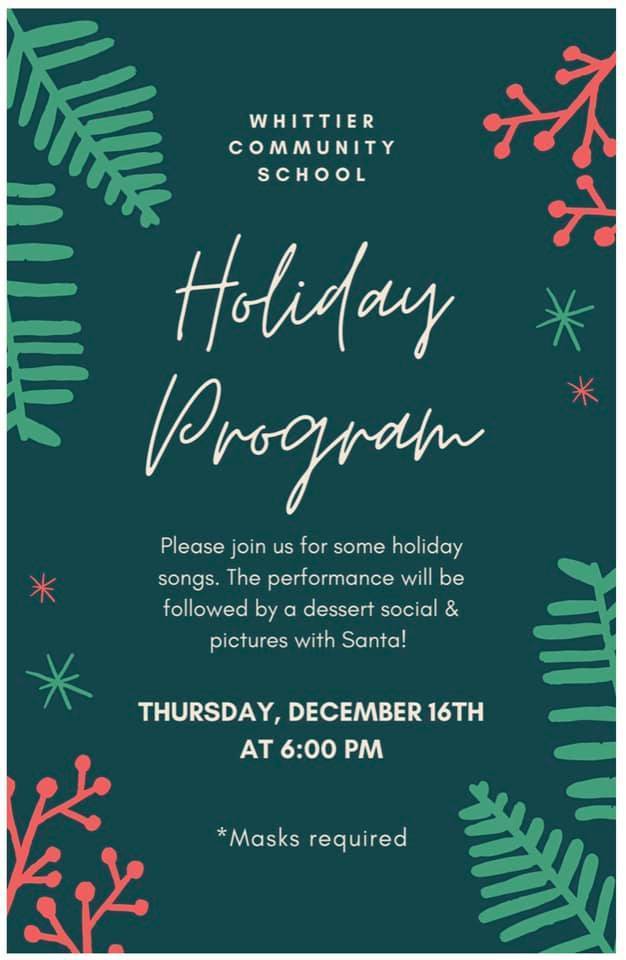 Don't forget to join us tonight at 6:30 for our EAC meeting. Zoom information:
https://zoom.us/j/94400550072
... Meeting ID: 944 0055 0072 Passcode: APB3bA

Please join us in our effort to raise money to build climbing walls in our school gym. We've set our sights high and want to provide a healthy activity that could be enjoyed by students, families and the community. We hope you'll support us by giving, sharing and joining our efforts!
https://gofund.me/0247028b

Parents and families- We have had a staff member test positive and so our return to in person learning has been pushed back to October 25th. In the meantime, thanks for making sure your kids are logging onto their Zoom classes and doing their school work.